A Mountainside Resort For Cozy Vacations
Address
300 Riverside Drive
Estes Park, CO 80517-0000
Check-In/Out
Check-In: 4:00 p.m.
Check-Out: 10:00 a.m.
Minimum Check-In Age is: 18
Fresh Mountain Air, Modern Rustic Suites
Apartment-Style Amenities With Accessible Outdoor Adventure
The beauty of the Rocky Mountains and Estes Park, Colorado, surrounds the Historic Crags Lodge, a rustic resort in the shadow of Prospect Mountain. These villa-style accommodations are within the heart of Estes Park, allowing you to spend each day shopping, dining and exploring the area near our resort. The partial kitchens in each Suite provide convenience for brewing your morning coffee and mixing your evening drink. From day trips into Rocky Mountain National Park (RMNP) to leisurely strolls into Estes Park's many souvenir shops, the Historic Crags Lodge is a comfortable mountain resort getaway nestled in the gateway to RMNP.
Spacious Studio, 1- and 2-Bedroom Suites with Partial Kitchens
Close to Rocky Mountain National Park
On-Site Dining
Tripadvisor Travelers' Choice Award Winner
2023, 2022, 2021
This achievement celebrates hospitality brands that consistently deliver exceptional experiences and earn great reviews. The winners are decided by travelers like you: individuals from across the globe sharing opinions and stories. Travelers' Choice award winners are among the top 10% of listings on Tripadvisor.
Slideshow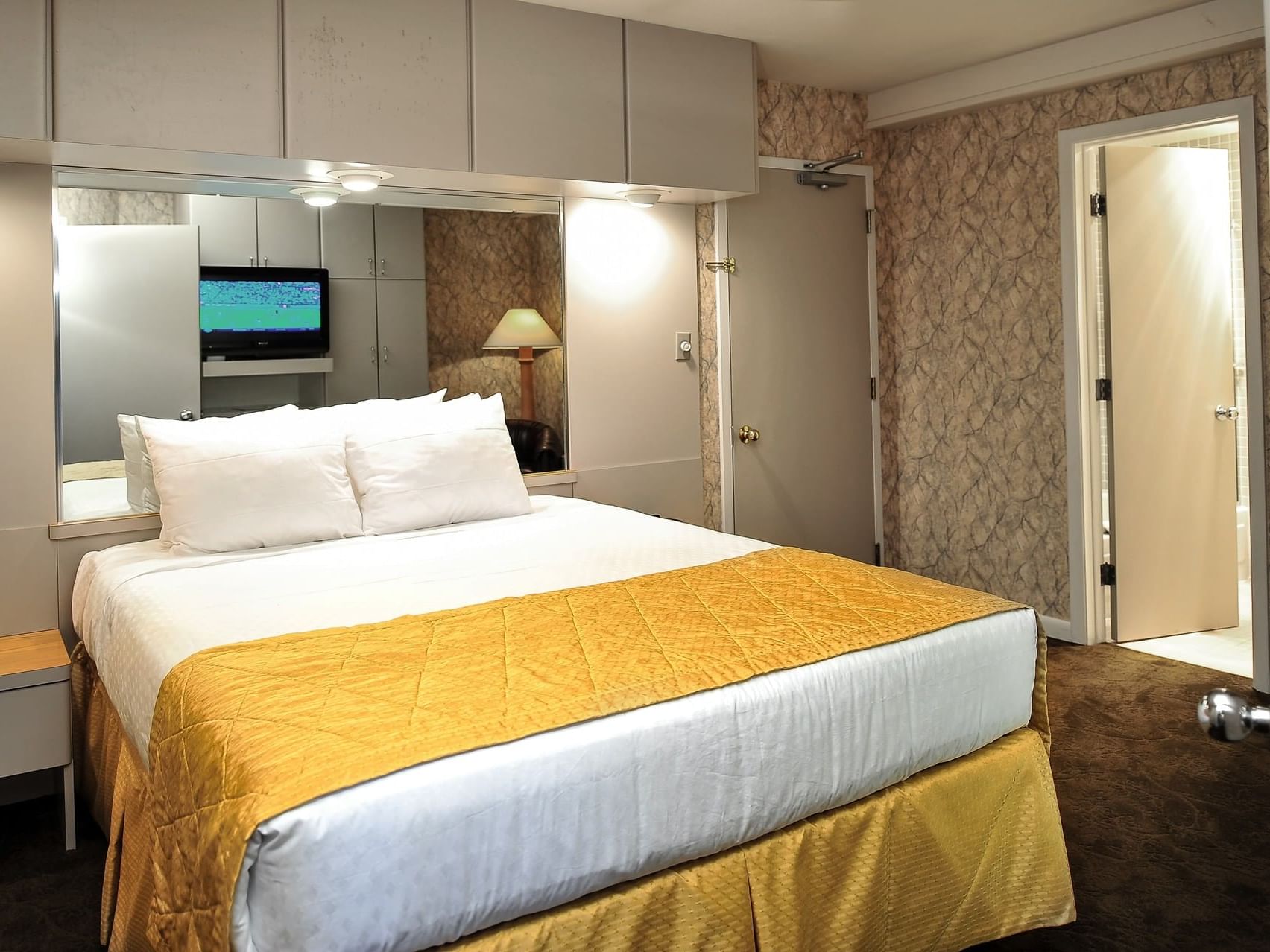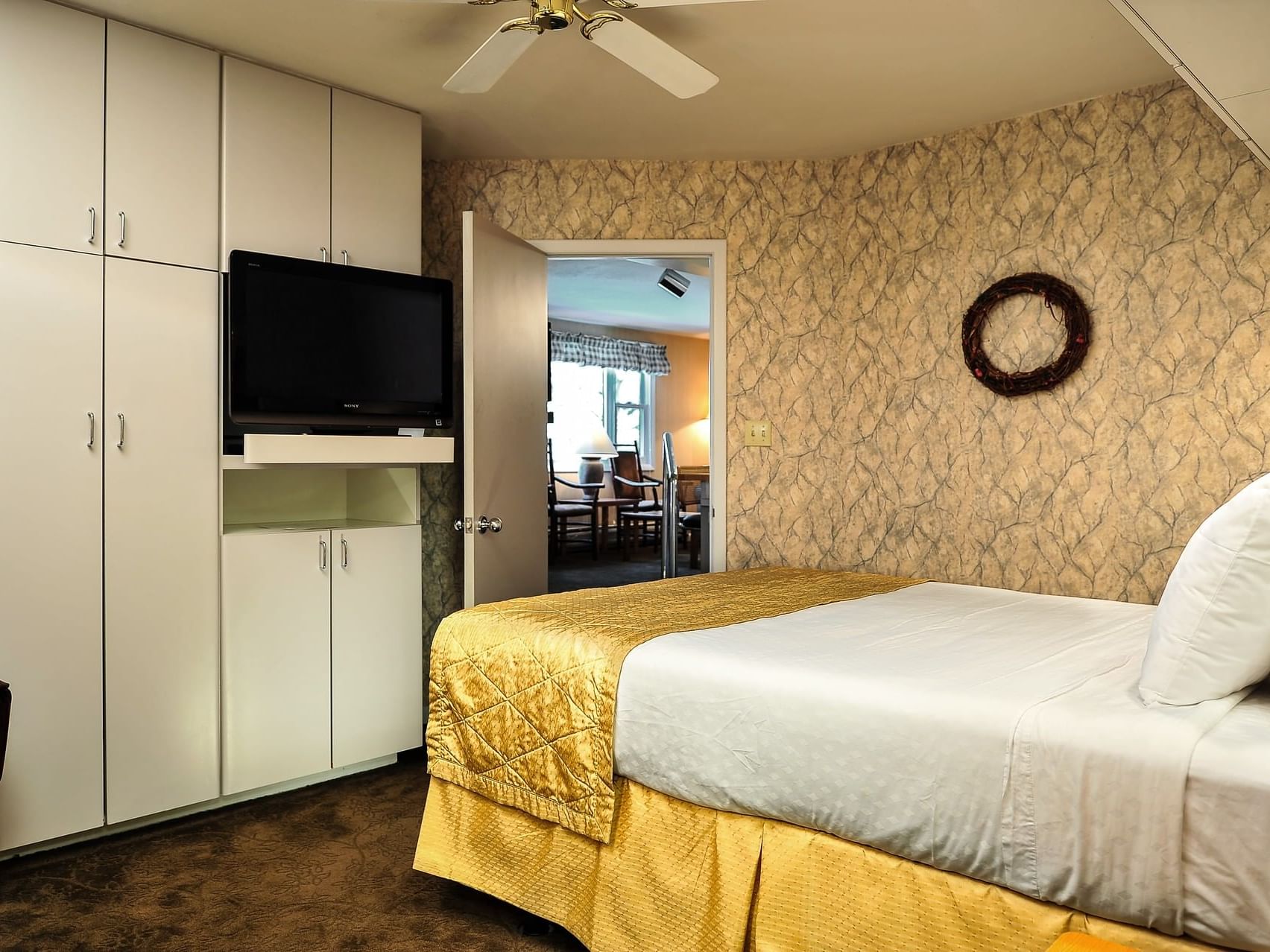 1-Bedroom Suite (Sleeps 4)
Return from a long day of hiking in Rocky Mountain National Park to a comfortable 1-Bedroom Suite which features a sofa bed in the living area, a queen-size bed in the bedroom, a private kitchenette, a private bathroom and a pool view.
Frequently Asked Questions
We accept the following Credit Cards: Visa, MasterCard, American Express, Discover