A Tucson Getaway Surrounded By Desert Beauty
Address
3855 E Speedway Boulevard
Tucson, AZ 85716-4021
Check-In/Out
Check-In: 4:00 p.m.
Check-Out: 10:00 a.m.
Minimum Check-In Age is: 18
Everything You Need For A Comfortable, Stay In Tucson
Relax With An On-Site Pool, Game Room And Gift Shop
Just west of the University of Arizona in Tucson, Arizona, Varsity Clubs of America - Tucson offers a peaceful resort experience only minutes from downtown. Wake up every morning with complimentary coffee and browse the on-site gift shop for souvenirs. Explore the local area, like the Tucson Botanical Gardens and Reid Park Zoo, or play a round of golf at one of Tucson's many country clubs located near our resort. Whether you're visiting for a special event or planning day trips into the foothills, you'll find that the spacious accommodations at Varsity Clubs of America - Tucson cater to every type of visit.
Spacious Studio Suites and 1- and 2-Bedroom Suites
On-Site Swimming Pool, Game Room and BBQ Area
Close to Funtasticks Family Fun Park, Reid Park Zoo and Saguaro National Park
Tripadvisor Travelers' Choice Award Winner
2023 & 2022
This achievement celebrates hospitality brands that consistently deliver exceptional experiences and earn great reviews. The winners are decided by travelers like you: individuals from across the globe sharing opinions and stories. Travelers' Choice award winners are among the top 10% of listings on Tripadvisor.
Slideshow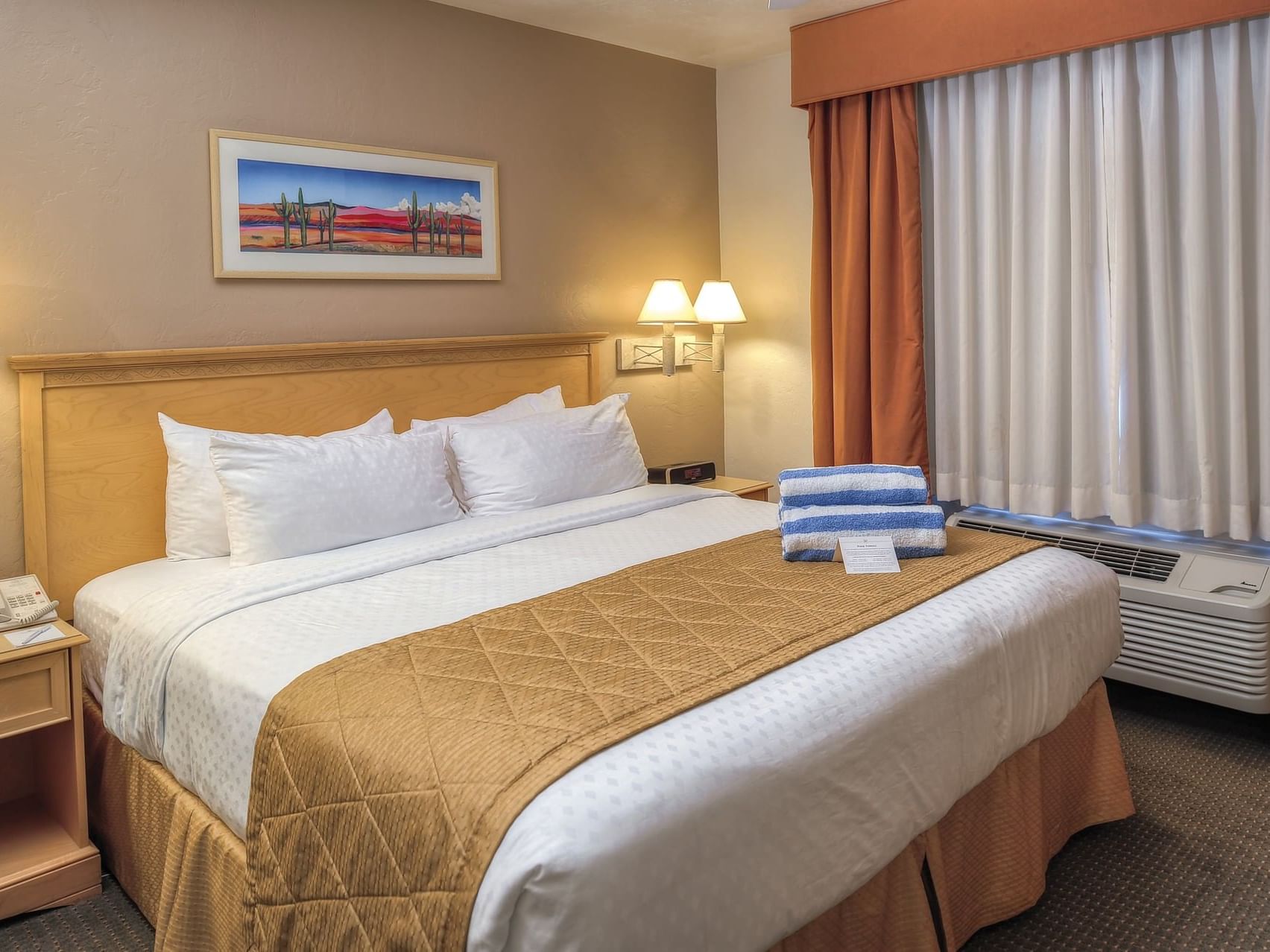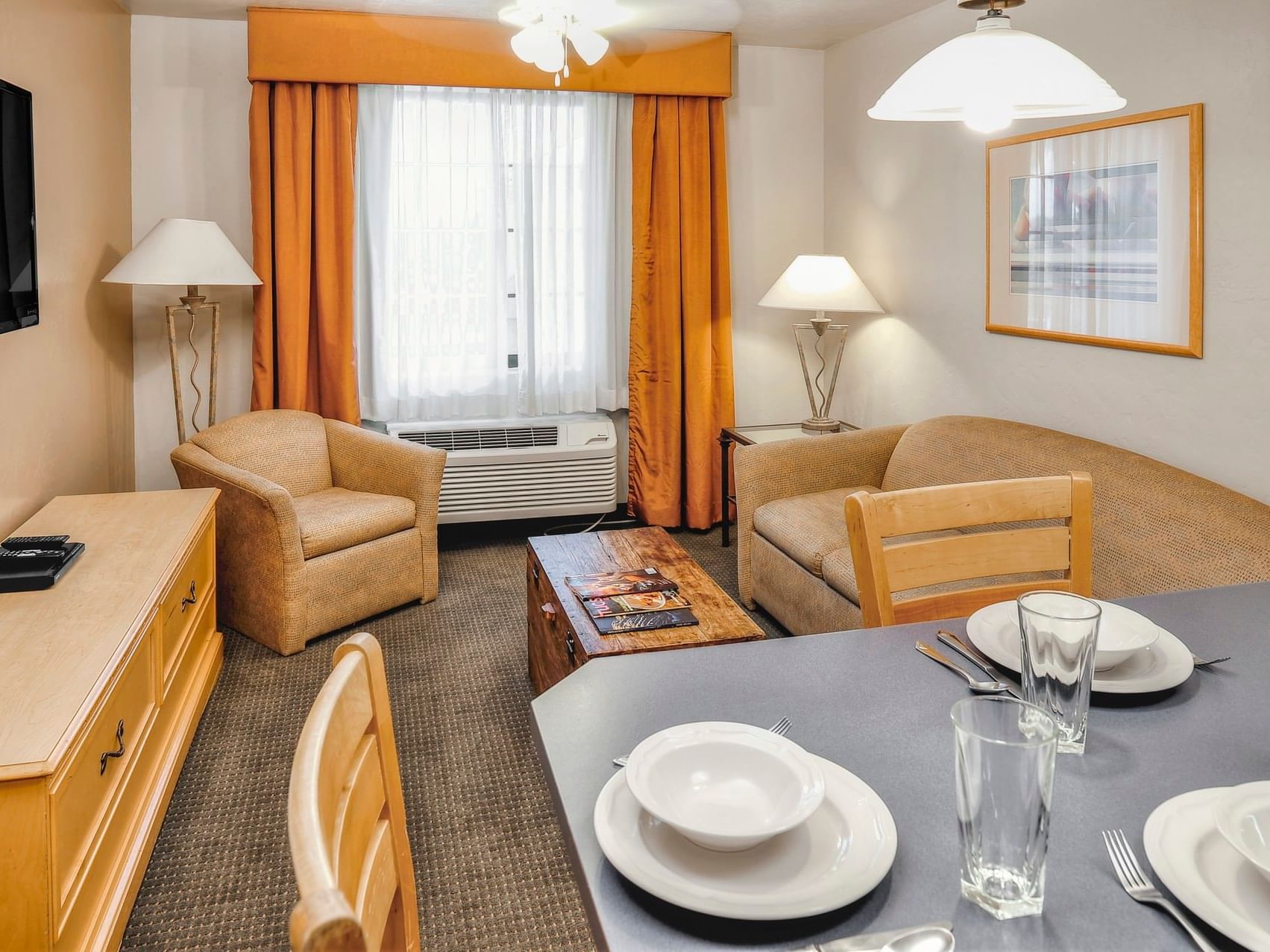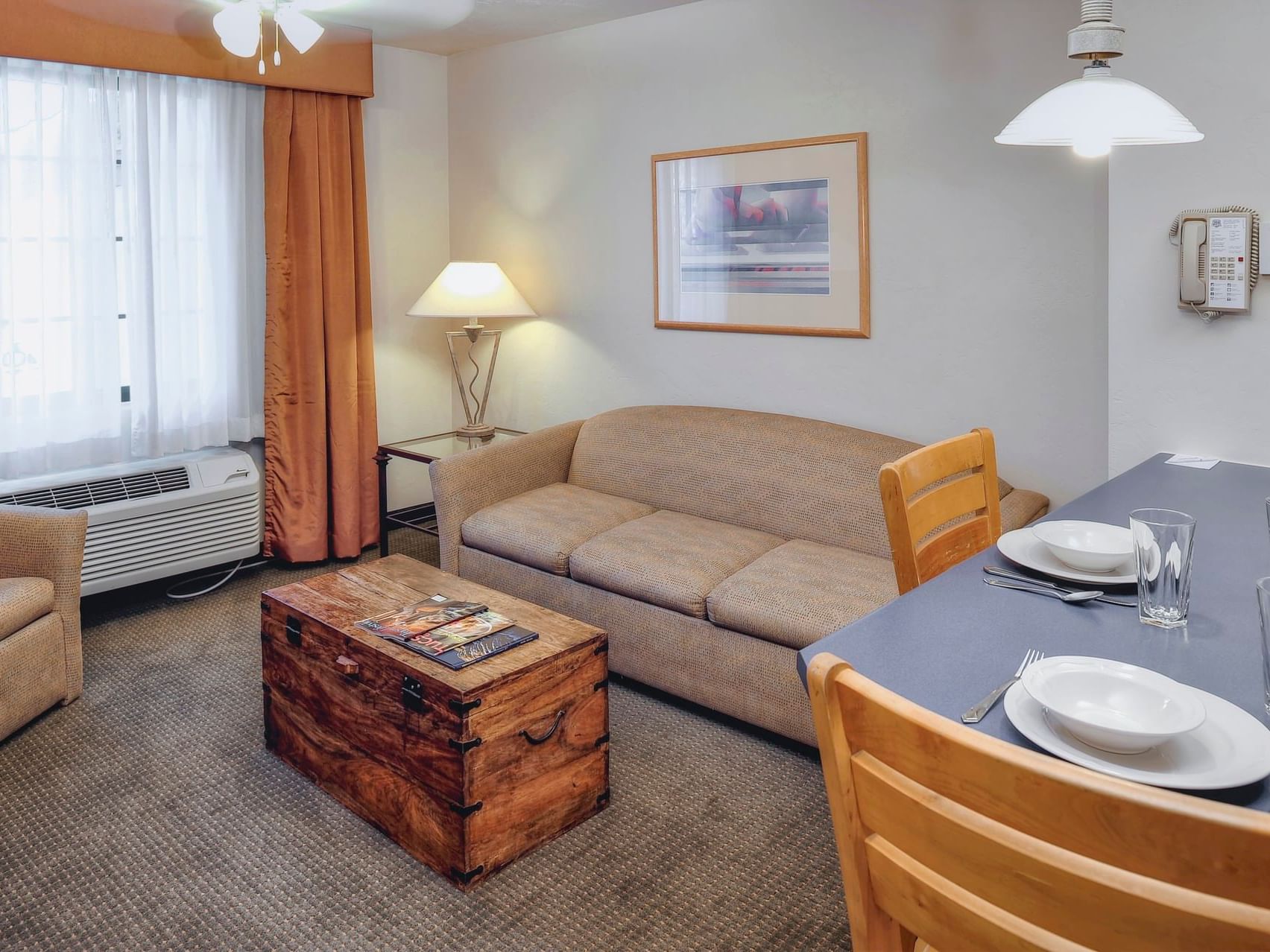 2-Bedroom Suite (Sleeps 6)
With plenty of room for families or groups of friends to find private space to unwind after a long day in Tucson, this spacious 2-Bedroom Suite includes a king-size bed in each of the bedrooms, a sleeper sofa in the living area, a private bathroom with a spa bathtub and a partial kitchen.
Frequently Asked Questions
We accept the following Credit Cards: Visa, MasterCard, American Express, Discover